Your June 2022 Horoscope Is Here, And Mercury Going Direct Is An Astrological BFD
In the best way possible...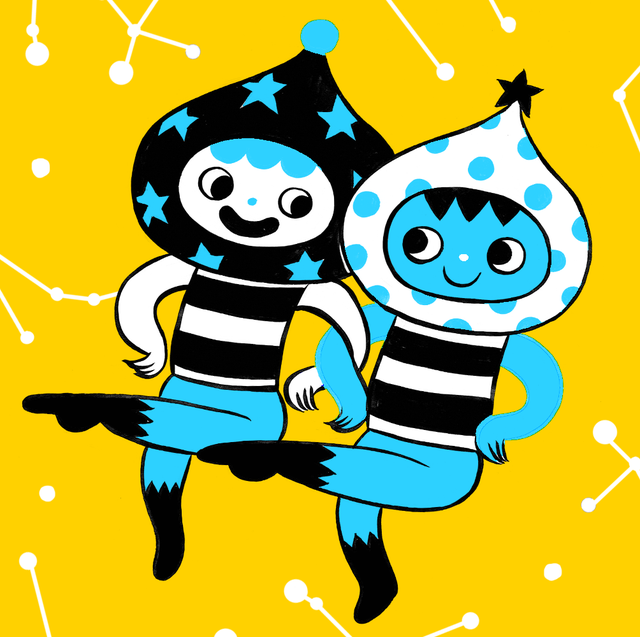 Where is Dora the Explorer? Because "Lo hicimos! We did it!" Heave a long-overdue sigh of relief because June 3rd marks the end of Mercury Retrograde, meaning the days of technological and communication breakdowns are behind you. At least for now, says Donna Page, a professional astrologer with a graduate degree in counseling psychology based in Atlanta.
Mercury, the planet that rules over communication, is going direct into Taurus, so expect your ideas and passions to finally get off the ground. If it felt like your spiritual car was stalling last month, that's because, well, it was! But with Mercury in grounded earth sign Taurus, you can expect some much-needed forward momentum. That said, Mercury will experience some tension with Saturn, the planet of discipline and maturity, which goes retrograde on the fourth. Take that as a sign to make slow and steady progress this month, especially during the first 10 days. This is about building a foundation for what your life will look like long-term, Page cautions.
Venus, the planet of love, will also spend most of June in Taurus, which will lead to some serious pleasure and a packed social calendar—it coincides with the second half of Gemini season, after all! On the 14th, there will be a full moon in Sagittarius, just in time for the official start of summer and Cancer season on the 21st. The new moon in Cancer, a water sign, on the 28th may bring you back to your emotional core. Whew, that's a lot to take in, but Page is here to break down exactly what all this means for your zodiac sign: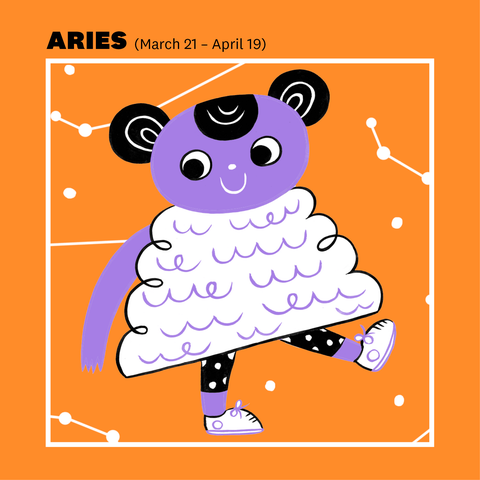 ARIES (MARCH 21 - APRIL 19)
Mars, the planet that rules over passion, continues to linger in your sign this month. So take that as a hint to get your sh*t together, Aries! Make a giant to-do list with everything you've been procrastinating (yes, even those pesky MOH duties) and knock 'em out. This will free up your time and energy to focus on the things you really want and need to be doing.
When the full moon is in Sagittarius on the 14th, you'll be feeling free to express yourself. Do something that makes you happy—whether it's a trip out for martinis with the gals (extra olives, please!) or a camping trip alone in the woods, make sure to connect back to what makes you, you.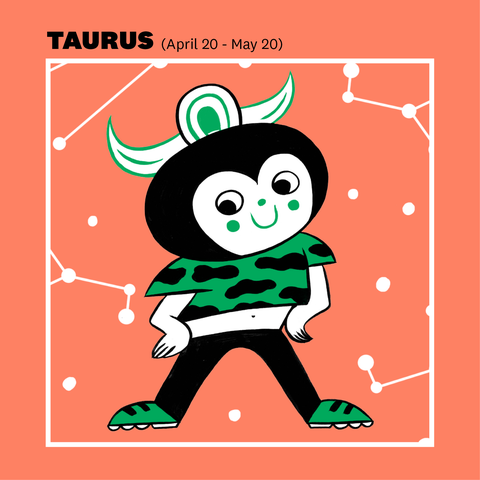 TAURUS (APRIL 20 - MAY 20)
June will be a month of deep thinking and building toward your future, Taurus. (No pressure, tho!) Venus spends the first three weeks in your sign, so you may find yourself with your head in the clouds. If your 9-to-5 isn't really filling up your cup, think about what might change that. Do you need to be in a new field? Perhaps finally make that side hustle your main gig? Allow yourself to lean into what is meant for you.
When the full moon in Sagittarius illuminates on the 14th, it will become clear that the people around you are greatly affecting your energy. Be sure to spend your time wisely, with those who understand you not just on a surface level, but a spiritual one.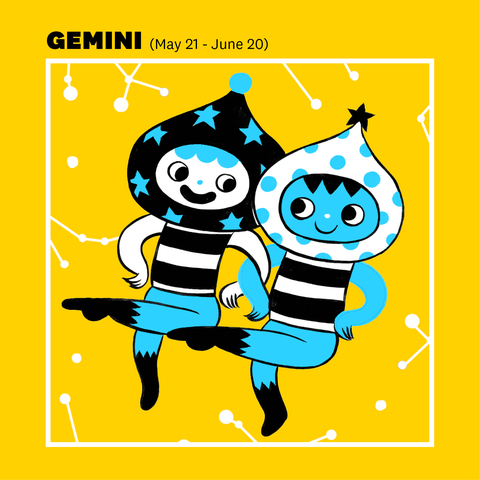 GEMINI (MAY 21 - JUNE 20)
Happy birthday, month, Gemini! The career energy is strong for you this month with Jupiter in Aries. If you want something different at work—it's a great time to make new connections. You never know what opportunities lie within your network, so make sure your friends, associates, and even local clubs and organizations know who you are and what you're looking for.
When Mercury, the sign that rules over communication, goes direct in your sign on the 3rd, you'll find yourself examining your way of thinking. How do you relate to others? What attachments do you have that are no longer serving you? Clear anything in your way as you start this new birth year!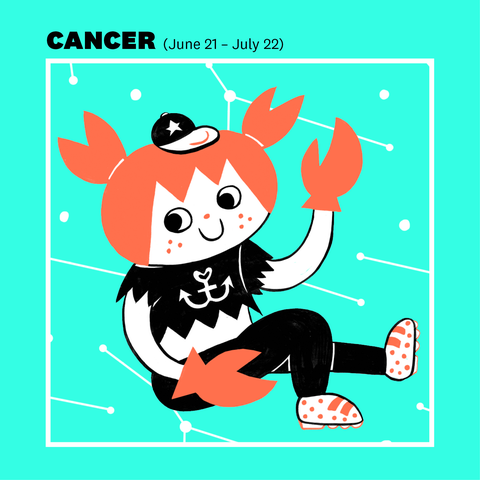 CANCER (JUNE 21 - JULY 22)
Cancer, you'll find yourself wondering about your legacy as it relates to work this month, which is good because you're feeling a bit more assertive than usual! Take advantage of this energy while it lasts. When you believe in yourself, the people around you will follow.
On the 14th, the full moon in Sagittarius will highlight everyday tasks and routines in your life. It's a great time to get really granular with how you spend your time and the overall flow of your days. When your schedule is running like the well-oiled machine you want it to be, you can focus your attention on your true desires. Don't be afraid to put yourself out there—there's only one way to find out if all of your big ideas will work, and that is to try them.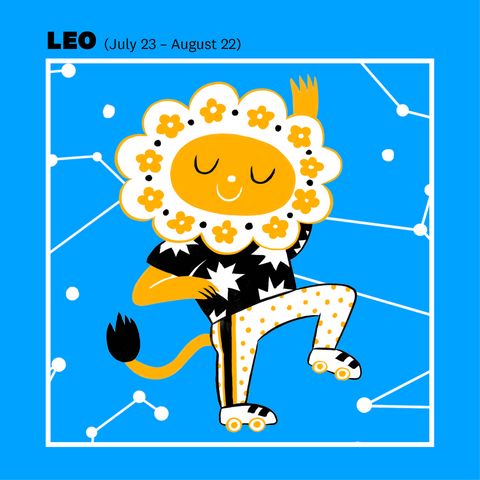 LEO (JULY 23 - AUGUST 22)
With Mercury and Saturn moving about this month, you'll be feeling a little fed up with work. But don't lose your cool; you can use your fiery nature to your advantage. Clarify things, and cut through the BS with your coworkers. It might feel awkward, but you're the person for the job, Leo. If you're looking for a new opportunity—career or otherwise—get really clear on what you want, and start talking to the people around you about it. Your community and support system can help you expand.
When the sun moves into Cancer on the 21st, you'll find yourself feeling more reflective because it's almost your birthday. Get out of your environment, and spend some time alone when the new moon is in Cancer. Consider: What went well this year? What didn't? This is the time to look back, so you can take your next birth year by storm!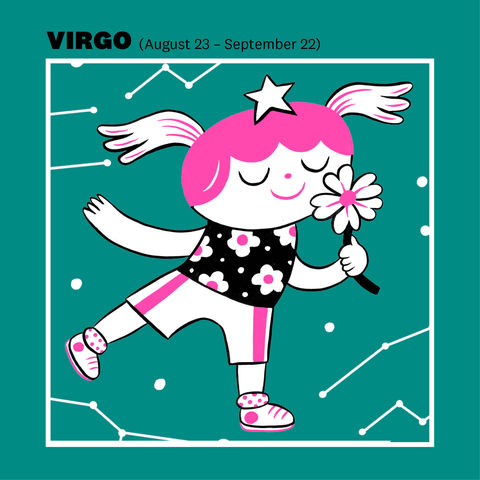 VIRGO (AUGUST 23 - SEPTEMBER 22)
You're feeling the itch to travel this month, Virgo, but make sure you do so wisely! Just because you feel like you deserve the five-star spa treatment with the girls in Mexico, doesn't mean you can afford it. Rather than spreading yourself too thin financially, find something that fits your budget and your desires. That way, you can enjoy this time responsibly and without guilt the next time you check your balance.
It's important you have a restorative first half of the month, because you may receive some powerful news in the latter part of June. You are going to get an answer to a question that may be leaving your life on a bit of a pause. No matter what the truth is, accept it and move forward into the bright future meant for you.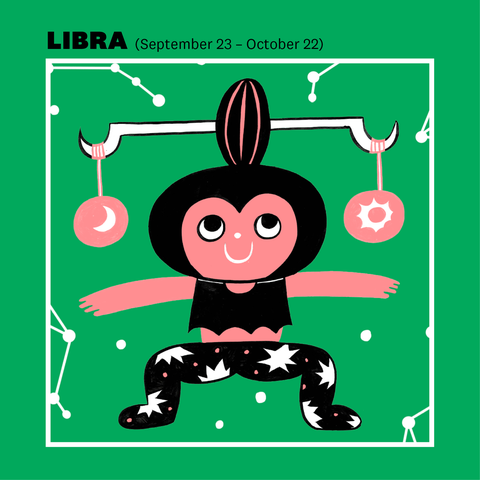 LIBRA (SEPTEMBER 23 - OCTOBER 22)
This month is all about your relationships, Libra, and not just of the romantic variety. Take a look at your relationship with work, play, pleasure, and everything else that's important to you. What are you craving more of? Less of? Take stock of where you're at this month and balance everything out (that is sort of your thing, anyway).
Since your sign is ruled by Venus, which spends time in Taurus at the beginning of this month, you'll be feeling a desire to connect more deeply and intimately. This is a great time to look at your unspoken agreements with the people in your life, and if necessary, renegotiate!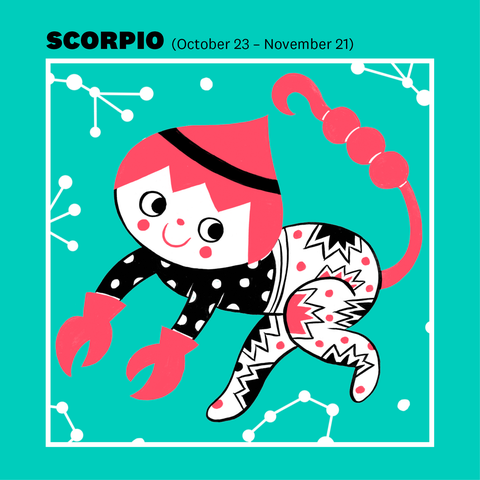 SCORPIO (OCTOBER 23 - NOVEMBER 21)
You are not taking any sh*t this month, that's for sure, Scorpio. Your sign is ruled by Mars, the planet of passion, which will spend all month in fiery AF Aries. And, Jupiter also happens to be in a part of your chart that highlights your work life. Set those boundaries, be assertive, and ask for that damn raise! The opportunity to grow is right in front of you. Will you decide to take it?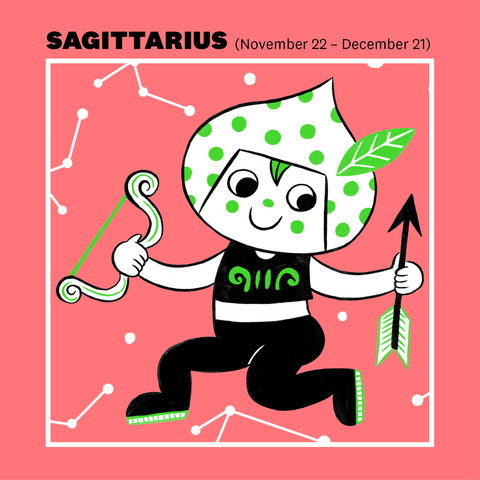 SAGITTARIUS (NOVEMBER 22 - DECEMBER 21)
With the sun, Mercury, and Venus all spending time in your opposing sign, Gemini, this is a really fun month to be you, Sag! You're likely feeling like you're finding your groove in communicating with your friends, your lover, and your coworkers.
When the full moon illuminates in your sign on the 14th, you'll be feeling ultra-powerful. Be sacred with your energy, and have the confidence to do what you really want. If all of your friends are hitting the club, but you're feeling more like some yoga and sleep, follow your desire. It's important to have sacred time for you!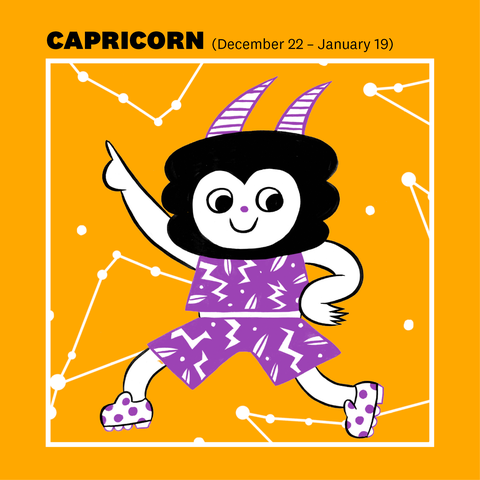 CAPRICORN (DECEMBER 22 - JANUARY 19)
This will be an easier time for you than others, so you can relax a bit, Capricorn! It is in your nature to analyze decisions before taking action, which is exactly the type of energy Mercury and Saturn are calling for. And with Venus in Taurus, you'll be feeling a little less like a workhorse than usual, so embrace that laidback energy.
There is a bit of conflict this month between your budget and your desire to have fun, though. (A tale as old as time!) Make sure you're not blowing your paycheck at the bar every weekend. Instead, pick a few meaningful outings that are within your means.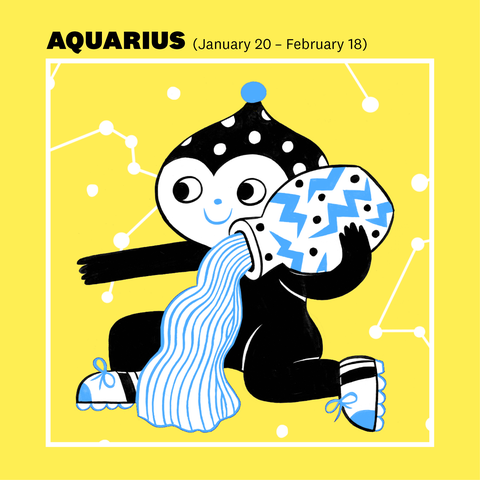 AQUARIUS (JANUARY 20 - FEBRUARY 18)
If you haven't done your spring cleaning, now is the time. From your apartment to your love life to your work schedule to your friendships, it seems everything could use a little refresh. Spend the first part of the month clearing space, and getting rid of whatever is no longer driving you forward, whether it's that dress from 2016 or that ex you keep texting.
When the full moon in Sagittarius arrives, you'll be ready to connect with the people who really ~get~ you, and have some seriously good times with your circle. Enjoy it!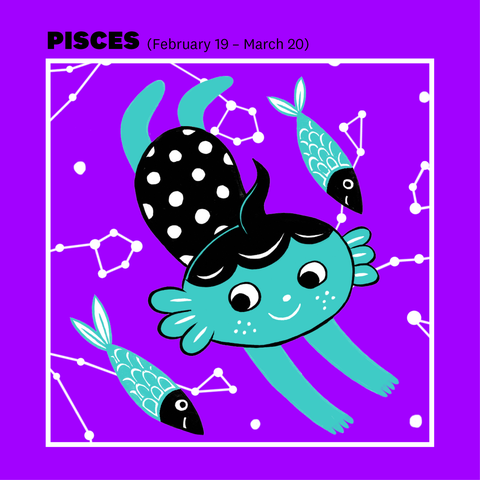 PISCES (FEBRUARY 19 - MARCH 20)
Mercury, the sign of communication, is moving into that part of your chart in June. In plain English: You're feeling direct, and you're not beating around the bush this month, Pisces. This is a great time for job interviews, as you'll be feeling clear, concise, and ready to pitch yourself! If you're not looking for a job, try applying this energy to your relationships. Where could you be speaking up more, or expressing yourself better?
When the full moon in Sagittarius arrives on the 14th, you'll be focused on the big picture. This is not the time to worry about your day job. Focus on what you'll be remembered for, and your passions. This is your time to shine and really go for it.